Fish Restaurant Radecki Zemun
ON THE COAST OF THE RIVER DANUBE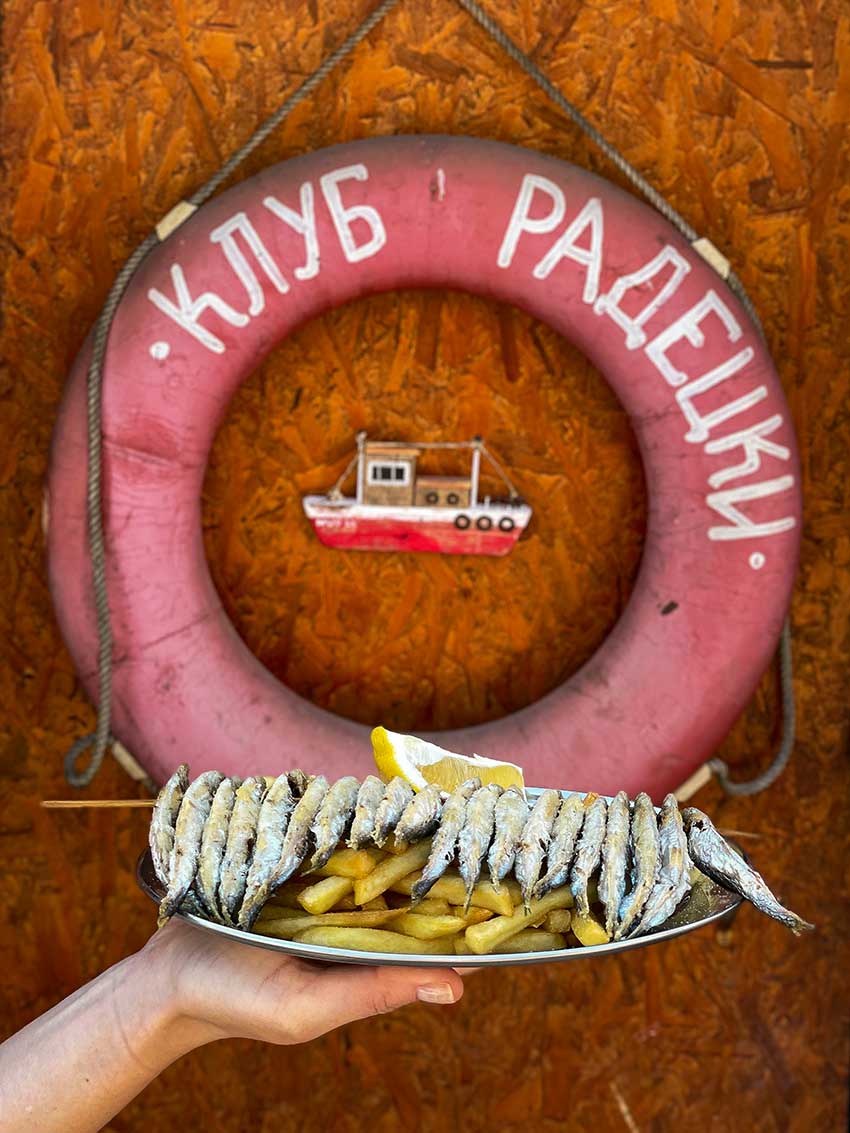 Where the walk along the Danube Zemun`s coast coming to an end, right on the shore, a well-known place among true lovers of the river and good company, the Club Restaurant Radecki is waiting for you. On the other side, from Zemun's hill Gardoš, the steps dating back to Roman times are leading you straight into the garden of our restaurant.
In this old fisherman`s place, decades ago, The Danube`s fishermen were selling freshly caught fish and kept over forty fishing boats in marina. All their fishing nets, accessories and tools were kept in the tin cassettes along the garden of the club. We have maintained that tradition and in new marina we have provided the space for more than ninety of your "water pets"—from small boats, to motor boats and sailing boats.
In beautiful natural environment and homey atmosphere of our restaurant you can enjoy our best specialties from always fresh fish prepared according to traditional recipes including our famous and indispensable, always delicious, fish soup. We are also preparing barbecue and other dishes for everyone`s taste.
In a relaxing green oasis of peace and rest with the view on the river and marina and as a result of the natural environment, silence, atmosphere and rhapsody of the tastes that always gives same old good feeling, you will enjoy every single bite and experience some new memorable moments. Our trademark is a wonderful and unforgettable sight of the sunset on the Danube`s horizon.
A unique combination of quality, service and affordable prices is our way of preserving decades long tradition.
With our work and dedication, day by day we gain the trust of our guests. Thanks to all of that we also gain great reputation as one of the best restaurants in Zemun.